She became queen as a teenager of 18, upon the death of her uncle, King William IV. Immediately upon becoming queen, Victoria sought the assistance of then Prime Minister Lord Melbourne who taught her the daily workings of British Parliament. She became great friends with Lord Melbourne and a public supporter of his party.
In 1840, she married her first cousin, Prince Albert of Germany whom she had fallen in love with the year before. Together they were very happy and produced nine children. Unlike previous British monarchs, Victoria and Albert took an active role in the raising of their own children and they enjoyed a private family life separate from their public duties. Queen Victoria never fully recovered from her husband's death in 1861 at the age of 42 and she remained in mourning for a number of years.
Many of Victoria's children and grandchildren married the heirs to the thrones of several different European countries, giving Queen Victoria the distinction of being known as the "Grandmother of Europe." Her oldest grandson became Emperor Wilhelm II of Germany and led his country against England in the First World War. Queen Victoria's death in 1901 made Prince Albert Edward, her eldest son, King Edward VII of England.
Here in Canada we celebrate her birthday on the Monday prior to May 25 whereas the British celebrate it in June. Victoria Day became a national holiday here in 1901, the year Queen Victoria died.
The dedication of Victoria Park, in honour of Britain's longest reigning monarch, was confirmed in 1874 and the year 2003 sees the park now established on the World Wide Web.

---
---
---
---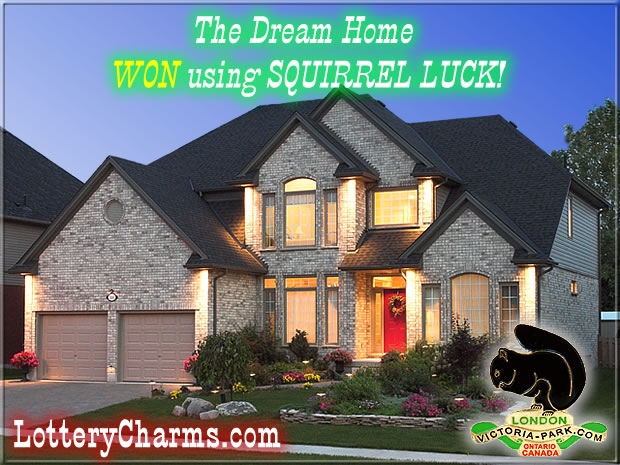 A Lucky Black Squirrel (Lottery Charm®) pin was used to hold the winning grand prize ticket for the lottery (previously known as Dream Of A Lifetime Lottery) on a corkboard in the office of LotteryCharms.com® creator Ric Wallace.
* * * S

H

O

P

O

N

L

I

N

E

* * *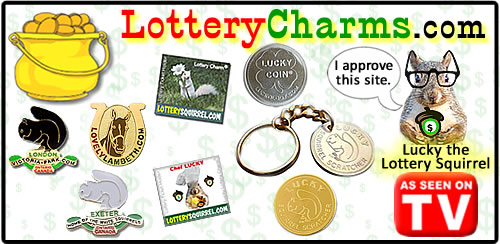 The Black Squirrels Of London, Ontario CANADA