Dr. Frederick G. Banting
Dr. Banting first got his idea for using insulin to treat diabetes while living and working in London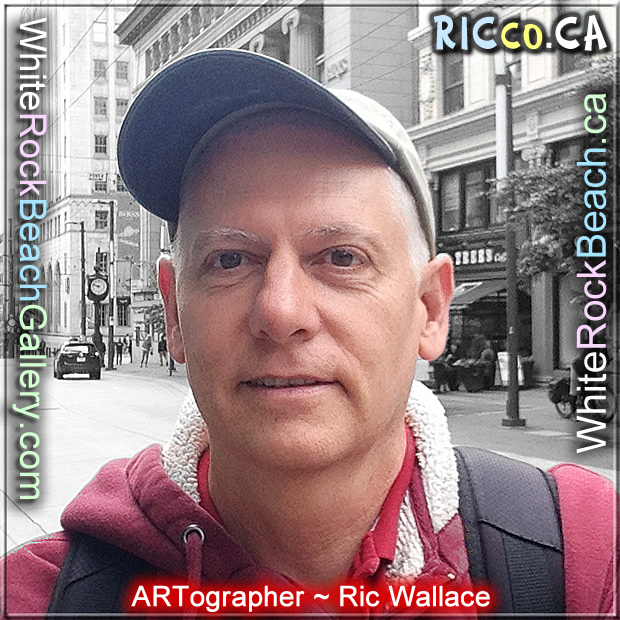 Ric Wallace ~ Squirrel Millionaire
Ric Wallace have been featured in newspapers, on radio, and on TV news because of numerous lottery wins, a $775,000 TAX FREE dream home package, and Lottery Charm® products on which I hold various trademarks.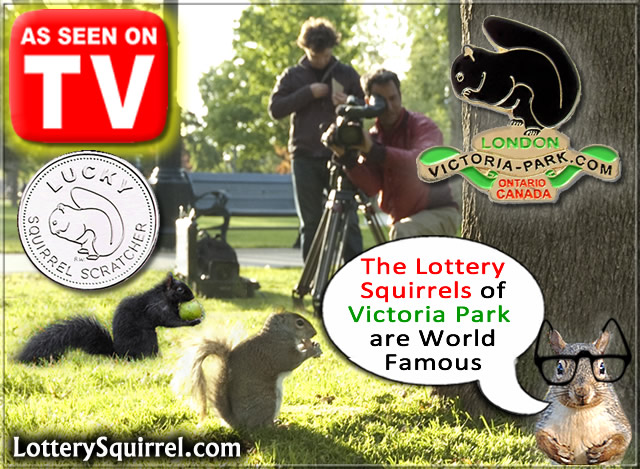 Some of the media attention Ric Wallace has received:
Want to win the lottery? Tips from experts who share their stories – AOL News
The independent news website of The Kent Stater and TV2 – Black squirrels make big bucks
CANOE Lotteries – Dream home winner living a charmed life
Woman's World Magazine – 2014
Discovery's Family Channel (U.S. network show) – Still Lucky – 2015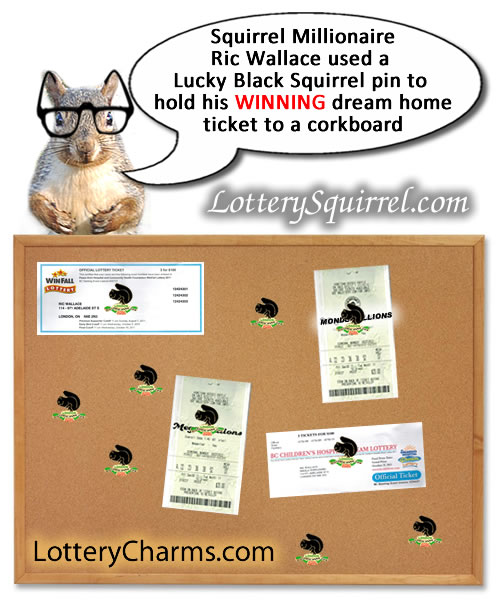 Other media in both Canada and the United States
CJBK AM radio – London, Ontario
AM 980 – London, Ontario
CBC Radio more than a dozen times – Toronto, Ottawa, Montreal, Vancouver
WAKR – Akron, Ohio with Ron Horner
Canadian Newspapers in Exeter, St. Catharines, Milton, Your Village News (12+ times), The Wheatley Journal
American Newspapers: Akron Beacon, Daily Kent Stater, Record-Courier, The Miami Herald, Philadelphia Daily News, The (Columbia, S.C.) State, The (Monterey County, Calif.) Herald, Rubbercity.com, BGnews.com, timesleader.com, Macon.com, siliconvalley.com
Various websites: Canoe.ca, Walletpop.com / Dailyfinance.com, TheGlobeandmail.com (many more NOT listed)
Guy Lombardo
Born in London, Ontario, he went on to become the most popular band leader on the American music scene. His band, The Royal Canadians sold at least 100 million records and many remember with nostalgia the tradition of Guy Lombardo with his Royal Canadians playing at New York's Waldorf Astoria on New Year's Eve. Besides being a well-known musician, he also loved racing speed boats on Fanshawe Lake in London, Ontario as well as in many other competitions.

Hume Cronyn
Born in London, Ontario, Hume Cronyn was the fourth son of a well-known Member of Parliament. In memory of his father, his mother presented the University of Western Ontario with the observatory which is named for him. Although Hume studied law at McGill University, his true love was the theatre and he went on to become not only a great actor but also a screenwriter and theatre director. He married actress Jessica Tandy in 1942 and they were together until her death in 1994. They starred in many Broadway plays and movies together, including Ron Howard's Cocoon. In 1994, he and his wife won the first Tony Award for lifetime theatrical achievement.
Paul Peel
This London, Ontario, artist famous for such paintings as "After the Bath" and "The Modest Model," was the son of a marble cutter who also taught art. Paul went on to study in Paris where he supported a wife and two children by selling his paintings. He died of a sudden illness in 1892 shortly before he turned 32. Canadian interest in his work was revived in 1970 when several of his paintings were exhibited in London, Ontario.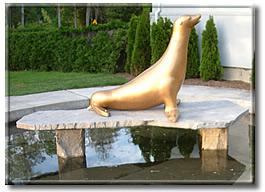 Slippery the Seal
His was originally called Cyril but was renamed following his adventures. Slippery escaped from his home in Storybook Gardens and eluded capture for ten days. He made it down the Thames River, past Detroit and was finally nabbed by staff at the Toledo Zoo near Sandusky, Ohio.
John H. Chapman
Born in London, Ontario, he is known as the father of the Canadian space program. He received his Master of Science degree from McGill University and became a tireless promoter of Canada's space programs. In honour of his achievements, the headquarters of the Canadian Space Agency was renamed in 1996 to the John H. Chapman Space Centre.

Karen Baldwin
As Miss Canada, Karen Baldwin went on to become Miss Universe in 1982. She married actor Jack Scalia in 1987 – http://www.jackscalia.com – and they had two children before divorcing in 1996.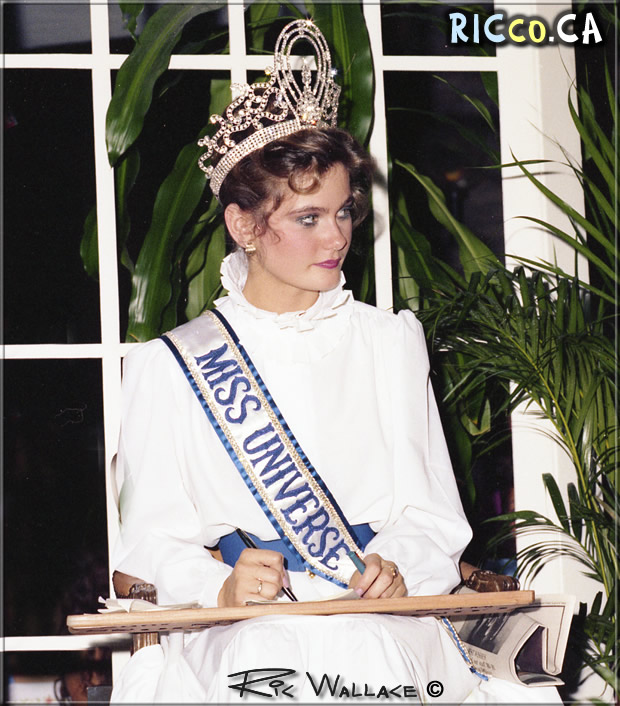 Jenny Jones
She began her career as rock musician but when on to pursue her dream of being a comedian when she won the grand prize on Star Search. She received national attention for her appearance in "Girls Night Out", a comedy cabaret for women, and was offered her own talk show.
The Jenny Jones Show – www.jennyjones.com – is produced out of Chicago and is seen daily by millions.

---
---
---
---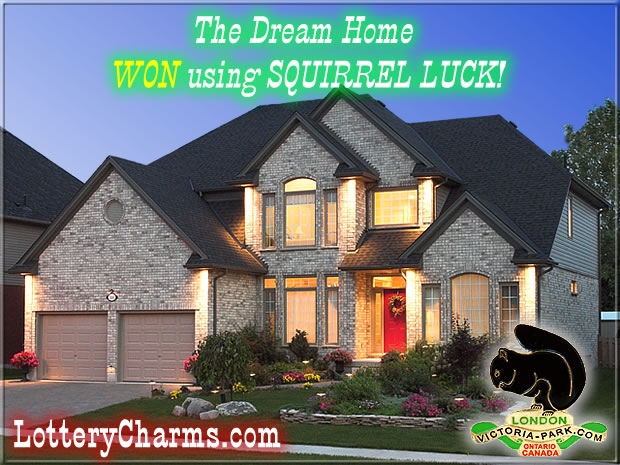 A Lucky Black Squirrel (Lottery Charm®) pin was used to hold the winning grand prize ticket for the lottery (previously known as Dream Of A Lifetime Lottery) on a corkboard in the office of LotteryCharms.com® creator Ric Wallace.
* * * S

H

O

P

O

N

L

I

N

E

* * *