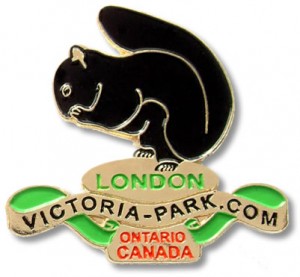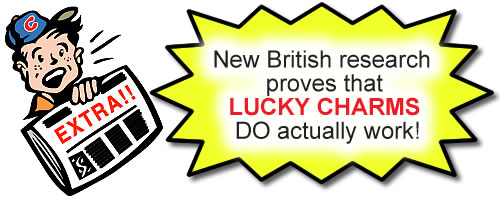 Dan Rutledge Studios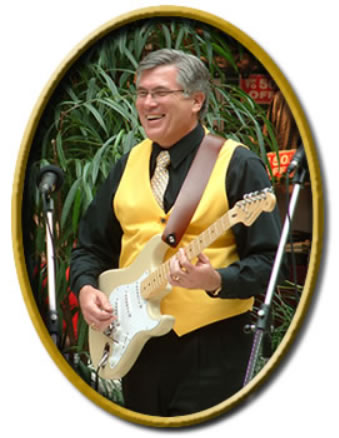 Provided the digital recording & mastering of The Black Squirrels Of London. Dan is a true Londoner and wanted to offer his services to help make the song a reality. We had contacted other local recording studios, but they did not have the excitement Dan showed. The net result was a studio quality recording we have on the web site and hope to have it playing on the air waves.
Dan is a multi-talented musician, recording engineer, singer and computer consultant. If your company needs any recording for jingles, telephone messages, audio for web sites, CD-ROM's – "Dan is the Man"
Dan has the equipment to get the job done and is fully equipped with his portable studio to handle anything you can imagine.
Dan Rutledge Studios
www.DanRutledge.com
519-686-9278
(Please mention you heard our song)
The Black Squirrels Of London, Ontario CANADA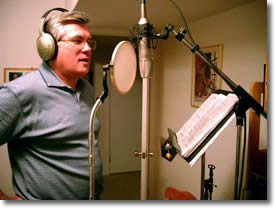 Dan Rutledge – Music Bio
In grade 4 he arranged to have a representative from the local guitar studio come to meet his parents. Were they surprised! Finally, there was a little blonde acoustic guitar for Christmas. The following year this turned into a beautiful Gibson L48 f-hole jazz guitar and then shortly afterward, it blossomed into a '58 Fender whiteneck Stratocaster. Music around summer campfires drew so many hundreds of people that the nearby dance hall complained until park officials shut them down. Then the bands: the Remingtons, Electras and the Traytors who opened for the Turtles, McCoys (Hang on Sloopy), Bobby Vee, and Toronto's Grant Smith and George Oliver. High school concert bands led to European Tours including private performances and audiences with the Pope in Rome and the Queen Mother in England. While in Europe, he sold his touring guitar to a Swiss traveller which raised a few dollars and a few eyebrows at home. Instrumentation now also included trombone, clarinet, string base and fanfare trumpet. This led to playing with a marching band at the half-time shows at college football games in Ann Arbor Michigan.
Folk music then compelled the purchase of his first banjo and a chance to jam with the Brewery Bay Singers. But the banjo had to be sold to pay for a bigger amplifier.
By now Dan was being regularly invited to recording sessions in London and Toronto including sessions for the National Film Board. A flood of instruments and bands followed, including the Common People and the Great Canadian Music Company.
He took a few years off for family and became very involved in church music and classical guitar lessons. After doing liturgical music workshops throughout Southwestern Ontario he settled into playing string bass in the community symphony.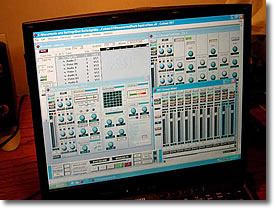 After crushing a finger bone in a scuba diving incident and a side trip to Nashville, Dan turned to writing music as an opportunity to do something more lasting. He wrote and recorded a CD and book titled, 'The Mass of St. Thérèse'. This CD has been sold throughout Canada and the United States and in 12 other countries. Two more CD's are near completion: one new country and one religious. While he listens mostly to new country and old rock, he has always enjoyed playing a wide variety of music.
He has served on the board of directors for a United Way sponsored charity and has worked extensively with United Way. Besides playing in 3 groups, he has a digital recording studio and in his spare time he is an avid canoe tripper, scuba diver, cyclist and runs 32 kilometers per week. He is also a web master and invites you to visit his site at www.massofsttherese.com