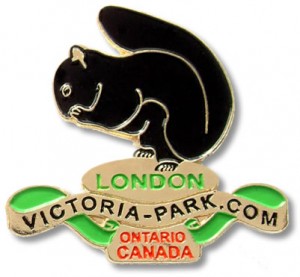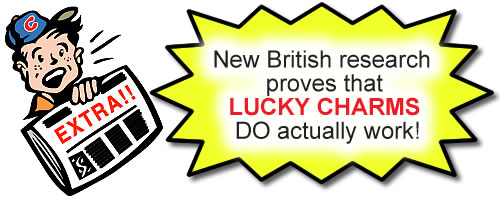 Situated at the Forks of the Thames, London, Ontario, Canada is a thriving city of over 336,000 people (2001 statistics). Also known as "The Forest City", London is home to numerous parks such as Springbank, Gibbons, Harris and, of course Victoria Park located in the very centre of the city.
London is a truly centrally located southwestern Ontario city within a day's drive of 150 million people. This growing city is located where the 402 joins the 401, just 2 hours from Windsor/Detroit, 2 hours from Niagara Falls/Buffalo, and 1 hour from Sarnia/Port Huron.
---
---
---
---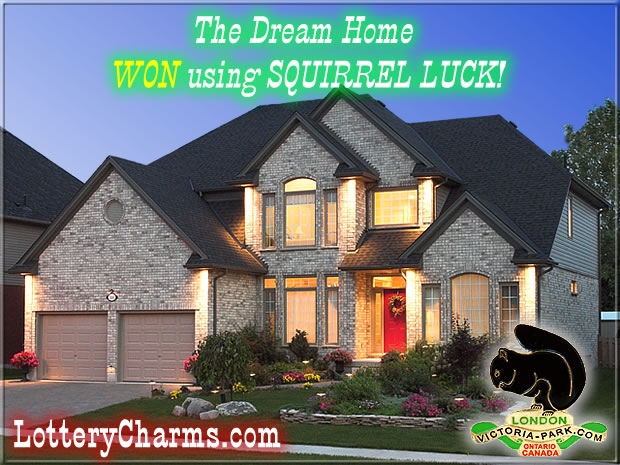 A Lucky Black Squirrel (Lottery Charm®) pin was used to hold the winning grand prize ticket for the lottery (previously known as Dream Of A Lifetime Lottery) on a corkboard in the office of LotteryCharms.com® creator Ric Wallace.
* * * S

H

O

P

O

N

L

I

N

E

* * *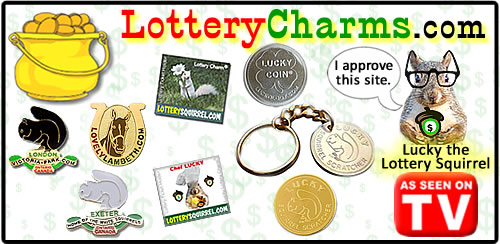 London is home to one of Canada's busiest passenger rail stations and an international airport with daily flights to several Canadian and U.S. destinations. The city is known for its first class medical facilities including three teaching hospitals and two of Canada's largest medical research facilities. Every year, thousands of students flock to London to attend the University of Western Ontario, Fanshawe College, or private vocational schools.
London has much to offer families and businesses that locate here. Minimal commute times, relatively low taxes and affordable housing make London an attractive choice for both living and doing business. In 2002, the City of London was named one of the three most home business-friendly communities in Canada.
The city features fine dining, an art gallery, a children's museum, Storybook Gardens, live theatre, a convention centre, several cultural associations, and a new sports/entertainment complex which has been attracting sellout crowds since it opened in the fall of 2002. London was also chosen as the host city for the 2001 Canada Summer Games.

Throughout the city, numerous festivals and events keep Londoners and tourists alike very busy. Some of these activities include:

Children's New Years Eve Celebrations
Covent Garden Market Harvest Festival
Dragon Boat Festival
Eldon House Strawberry Garden Tea
Festa Italiana
Forest City Road Races
Garlic Festival of London
Great Canadian Celebration
Gus Macker 3 On 3 Basketball Tournament
Haunted Hay Rides
Holiday Home Tour
Labatt 24 Hour Relay

London Airshow
London Country Jam
London Fringe Theatre Festival
London Pride
London's International BluesFest
Santa Claus Parade
The Chinese Festival
UWO Homecoming
Victorian Christmas
Victorian Village Christmas

Vintage

Baseball

Western Fair
Victoria Park, "in the centre of the city and on the net" and also the focus of this web site, hosts numerous events as well. Some of these include:
Countdown London
Home County Folk Festival
London Rib Fest
Sunfest
Winter Wonderland